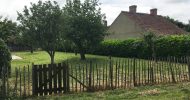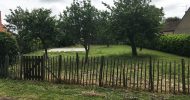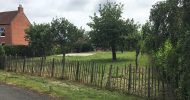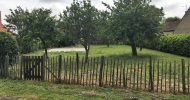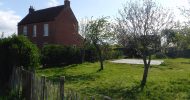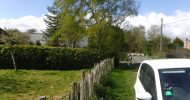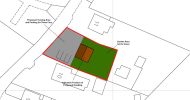 Key Details
Planning
Outline planning application for a single self-build dwelling, to be built and first occupied in accordance with the definition of "self- build and custom housebuilding" as defined in the Self-Build and Custom Housebuilding Act 2015 (as amended). The dwelling hereby permitted shall be first occupied as the sole or main residence of a person on Part 1 of the Council's Self Build Register with an appropriate local connection to the settlement of Burnham-on-Sea and Highbridge. Application no. 11/21/00022.
Community Infrastructure Levy
The site will be subject to the community infrastructure levy imposed by Sedgemoor District Council. The liability for payment of the levy will transfer to the purchaser upon completion of sale. Self builders may be able to claim an exemption. Responsibility for adhering to and complying with the community infrastructure and all associated conditions of said levy will lie solely with the purchaser.
Services
We are not aware that the land is connected to any mains services. Potential purchasers are advised to make their own enquires as to the availability of services.
Wayleaves, Easements & Rights of Way
The property is sold subject to any Rights of Way, Wayleaves, Rights or Easements which do exist at the time of sale whether they are mentioned in these particulars or not.
Method of sale
The land is for sale by Private Treaty. Offers invited in the region of £128,000.
Viewings
The land may be viewed at any reasonable time. The selling agents will be pleased to meet any interested parties on site by prior arranged appointment by calling 01278 458241 (option 1) or email properties@tamlyns.co.uk
Solicitors
John Shirley & Co 24 College St, Burnham-on-Sea TA8 1AT Telephone: 01278 780202
A Legal Pack will be available to view online. Alternatively, they can be obtained from the vendor's solicitors, for which there maybe be a charge. Potential purchasers are deemed to have made all necessary enquires and purchase with full knowledge of the contact of the Legal Pack.
Location: